Tabbouleh also known as Tabouli is a dish best served cold. But every now and then we like put a spin on it and enjoy it warm, prepared in the way we are about to share with you our lovely readers. We simply call this meal Steak and Tabbouleh.
First, a little history on Tabouli and where it originates. Tabbouleh is a dish that originally was made by people in the mountainous region of Lebanon and Syria. It is traditionally made with lots of parsley, bulgur (can be substituted with semolina or you can take it a step further and use couscous instead), tomatoes, olive oil, lemon juice, with bit of salt. This salad is traditionally jam packed with loads of parsley and is served after refrigerating for 2 or more hours, preferably overnight. So, here's our spin on this classic Lebanese salad, it is a great complement to most main courses and serves as a healthy course that will help you include a good amount of herbs and veggies with your meals.
This recipe is a great way to enjoy eating steak, fish, chicken or any meat course of your choice and it gives you an option besides rice to use as a delicious and alternative side. After all, dinner does not have to be boring.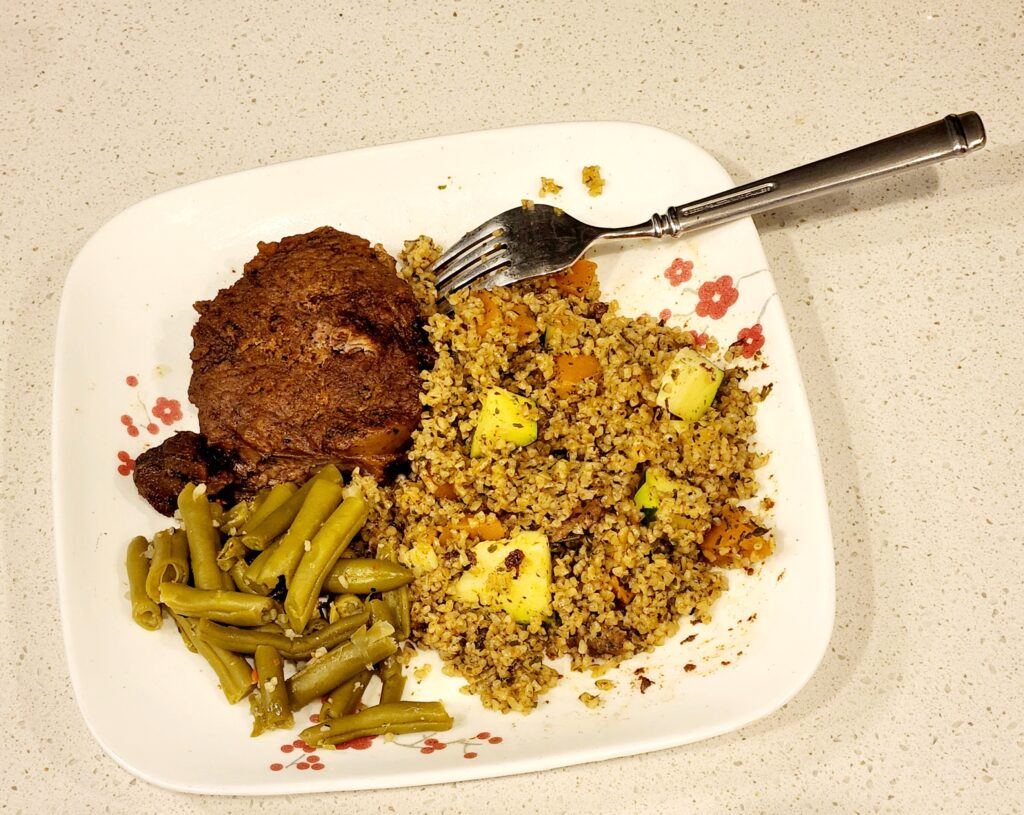 Ingredients:
Near East Tabouleh Mix
1/2 cup Zucchini (chopped)
1/4 cup Honeynut Squash (chopped or diced)
1 to 2 Tbsp of Extra Virgin Olive Oil
NOTE
If you do not have the Near East Tabouleh Mix on hand, but you have Bulgur Wheat on hand then you can use I; however, you will need to add seasoning.
*Seasoning for Bulgur Wheat to substitute Near East Tabouleh Mix is as follows:
1/2 cup Bulgur Wheat
1/4 cup to 1/2 cup Parsley
1/2 tsp onion powder or 1 Tbsp coarse chopped dried onions (1 Tbsp finely chopped fresh onion)
1/4 tsp garlic powder or 1 fresh garlic clove minced
1/4- 1/2 tsp liquid molasses
1/4 tsp honey
1/4 tsp salt or to taste
pinch of ground black pepper (freshly ground is best)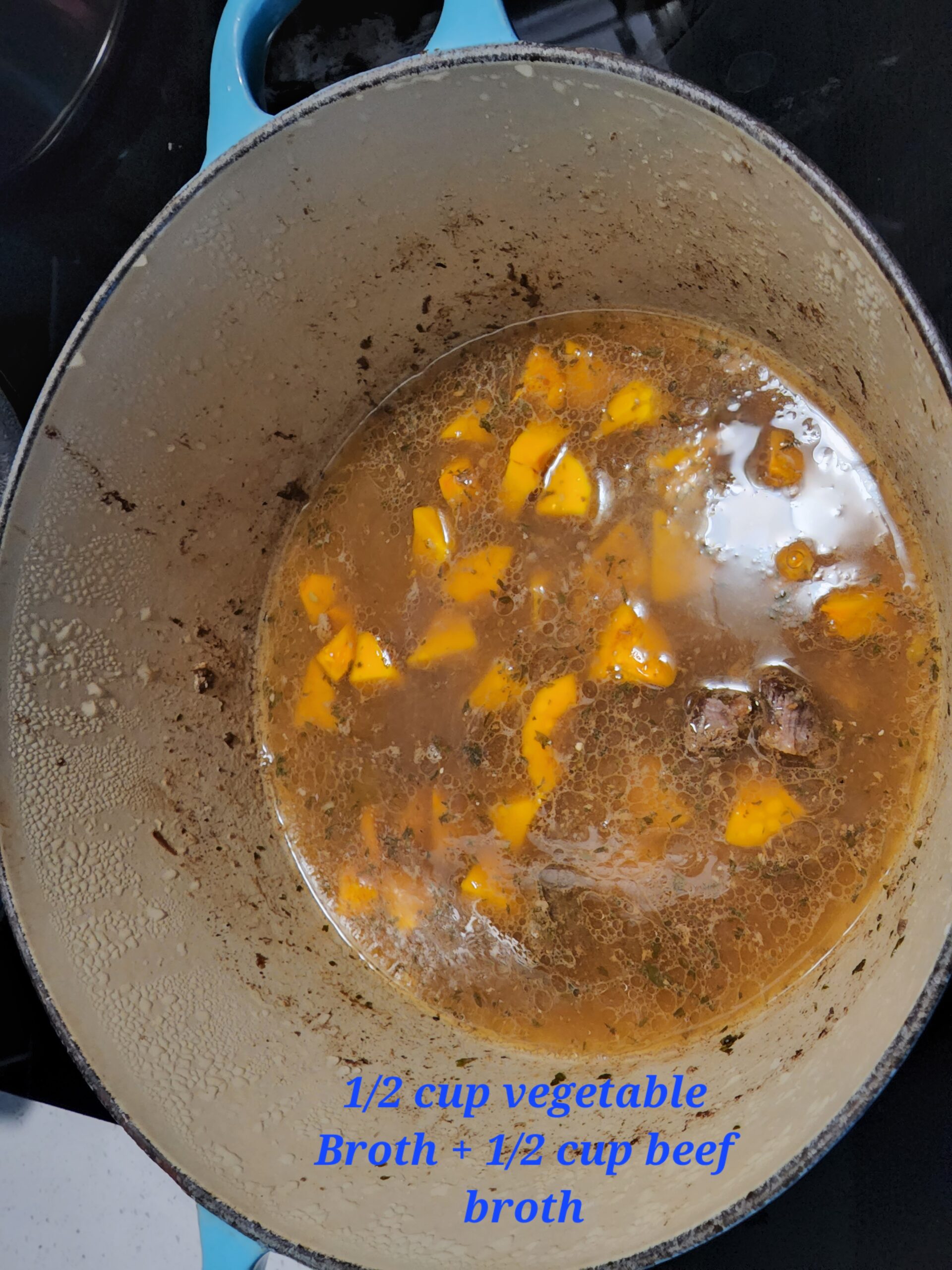 Tabbouleh or tabouli is a salad that served cold, but we like to warm, as well as cold. Give this recipe a try and tell us what you think in the comments section. We would love to hear from our readers and viewers.
We hope you enjoy this recipe and if you do, kindly share our site with friends and family.